Thrilling Looks for Halloween
Oct 13th 2022
How will you dress this upcoming Halloween?
A Halloween tie is just what you need to be the most fashionably well-dressed individual at the party or going trick-or-treating. No need to be the most feared with wearing the old traditional Halloween costume. For this year's spooktacular event, the aim is to dress fashionably with refined iconic designed accessories or Halloween-inspired colors for an elevated look.
Infusing elegance and spookiness, we polished Halloween accessories together that would make your overall look "stylishly thrilling" all the way down to your feet with frightening novelty socks. Forget about those terrifying & ghastly costumes. You were destined to be wickedly elegant for Halloween.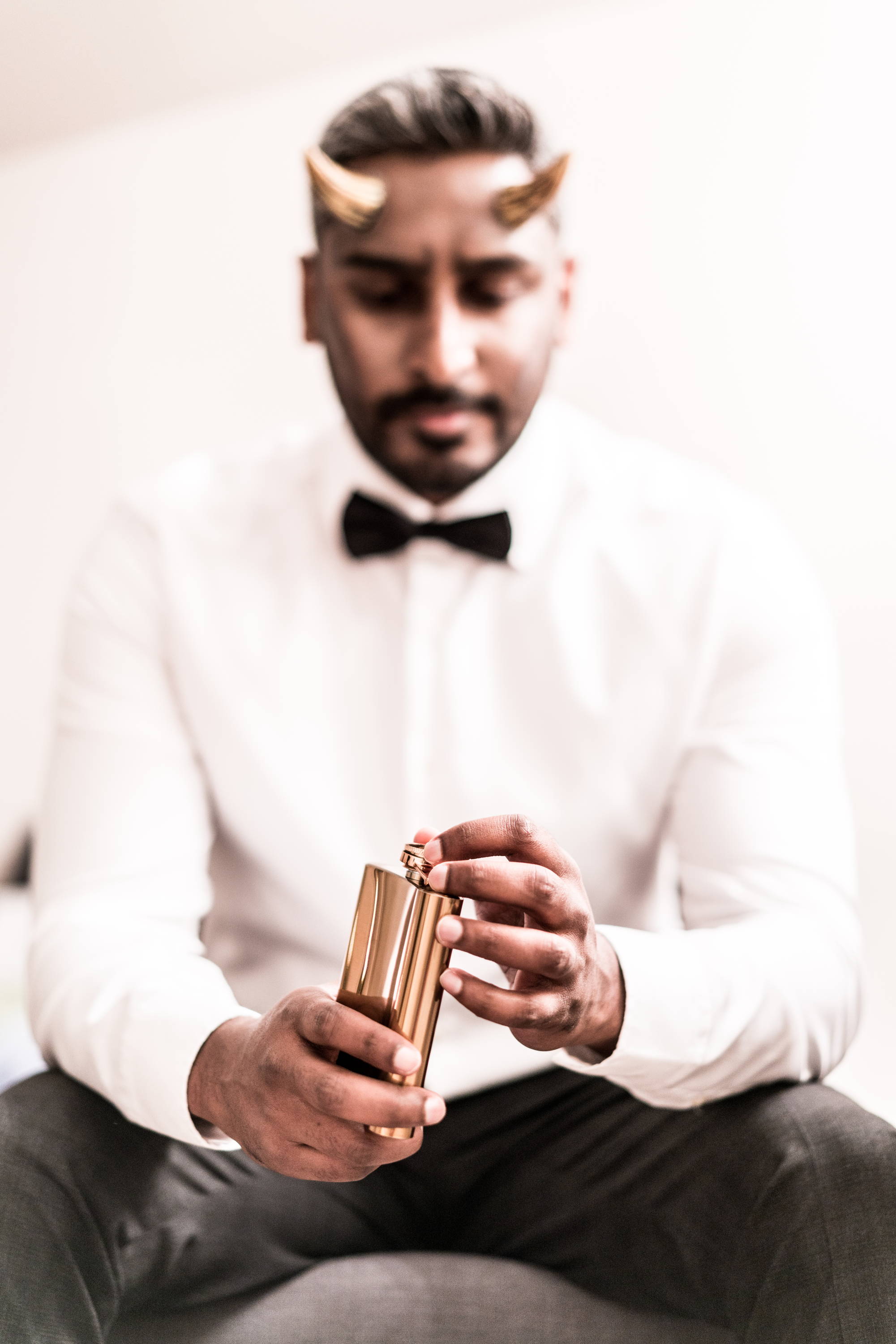 Jacob Alexander curated minimalistic and thrilling looks that will have you looking your spookiest, yet refined best. Featuring our best-selling Halloween neck tie, bow ties, pocket squares, tie clips, and novelty socks.
Our small details inspire subtle opulence with the festive spirit of Halloween. Check out our hauntingly & exclusive thrilling looks for Halloween, only here from Jacob Alexander.

Witch Purple
&
Strange Orange



Nothing says Halloween without adding a touch of macabre. This haunting art piece men's neckties by Jerry Garcia will do the trick while you get all the treats tonight.
Inspired by the iconic color, "witch" purple, our purple pocket square will conjure everyone's eyes with a mesmerizing gaze.
For your toes, these strange orange graveyard socks also have a touch of witch's magic to resurrect your overall look into an eerie charm.
Ready to survive a zombie apocalypse?
Here's a set that's really going to bite (but try not to get bitten though.) Our men's neckties and polka dot pocket square evokes a sophisticated black palette that readies you for anything during the outbreak.
Better run for your life in style because these zombie men's socks standout through this entire escape plan.Recreating that classy & sinister villain vibe, this elegant combination is replicated with our seriously black men's bow ties and will give everyone goosebumps.
This black subtle polka dot bow tie, complemented by our black pocket square exudes a dashing diabolic look.
Meanwhile, the cryptic yellow men's socks spell an eerie occult-ish touch, making the overall look thrilling to the bones.
Traditional Black
&
Classic Orange

For true Halloween enthusiasts, the iconic pumpkin orange and traditional black scheme on our Halloween socks and bat bow tie never fails.
We are featuring the iconic black cat & bat symbols to form a more toned-down & minimalistic approach to your outfit.
Strap up with these black & white polka dot men's suspenders and go trick or treating in style with this fail-proof and popular color ensemble for this scarefest.
Take the fiery road wearing our men's neckties with one of the most iconic Halloween artworks from the late, great Jerry Garcia.
Inspired by psychedelic graphics by JG himself, this bold Halloween necktie will light the room bright with a terrifying fright.
No outfit with our popular Jerry Garcia neckties is complete without our hot red men's tie clips and matching novelty skeleton men's socks for an elevated look