Menswear Trends for 2022 Weddings
Sep 30th 2021
The 2020 Pandemic brought many events to a screeching halt. Millions of couples cancelled their carefully planned weddings, postponed the big party and chose to wait.

As we have emerged from lockdowns and social distancing, the wedding industry has exploded. Not only are the 2020 couples still looking to wed, but the up and coming couples are ready to go, too!

This has created a robust and renewed take on weddings as a whole, with decor focused on fun, family and bright colors meant to bring us out of our funk.

2022 Weddings are going to ROCK.
TREND #1 - MISMATCHED GROOMSMEN
Every guy is an individual in this top trend, meant to give each Groomsman (or grooms-woman) expressive freedom!

Mix and match colors from head to toe; choose a cohesive palette such as mixing and matching complimentary color ties, or allow each Groomsman to choose completely different colors and suits altogether.

You can restrict choices to certain fabrics or tones, or allow your friends to go wild.

Either way you cannot go wrong!

We have one of the largest and best collections of men's ties, bowties and accessories. Everybody is sure to find something they love. Shop our wedding collection (by style) here!

https://www.jacobalexander.com/weddings
Post-Covid weddings are a celebration. Not just of marriage,
but of family, friends, tradition and gathering.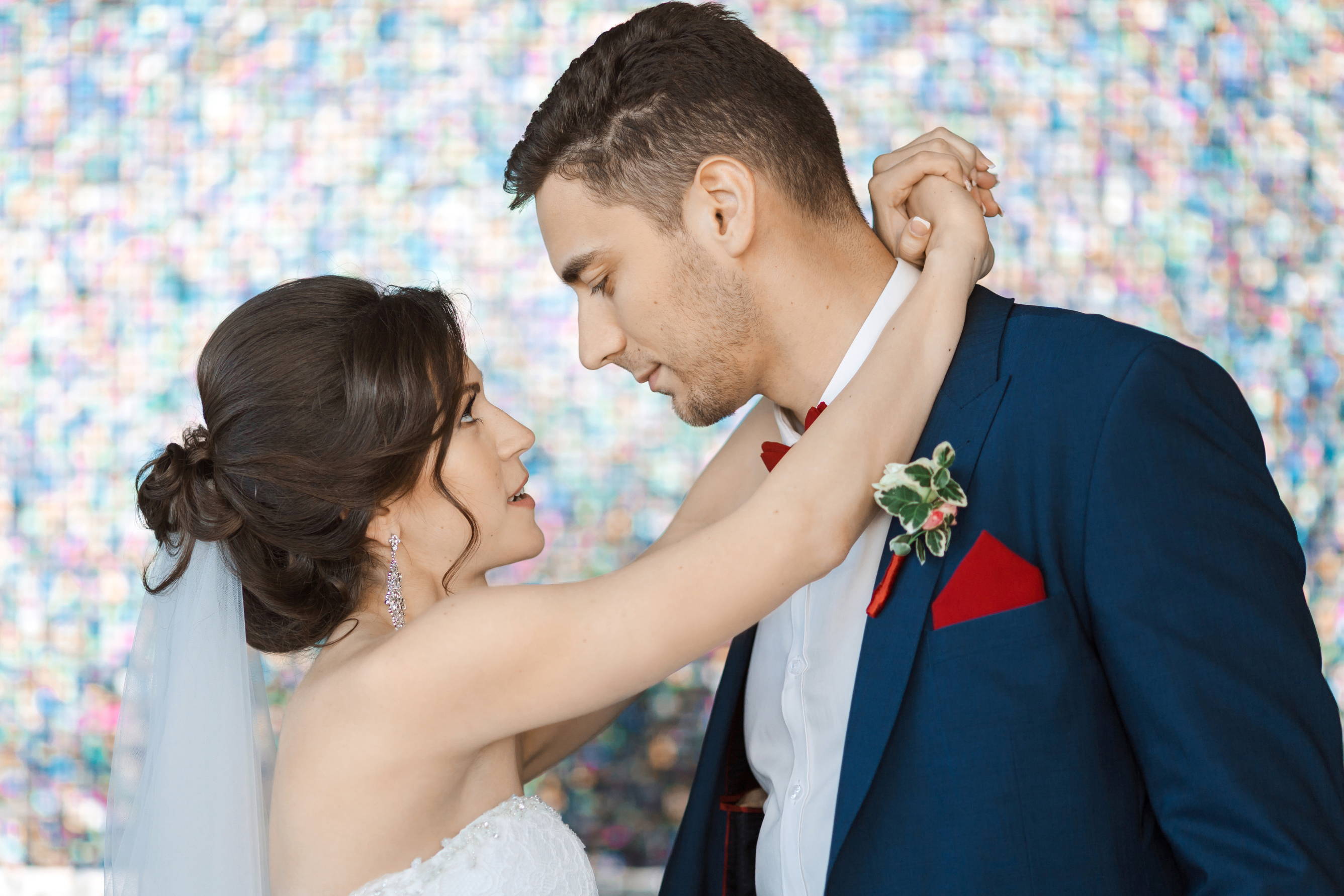 TREND #2 - BRIGHT, BOLD COLORS
Bright colors are everywhere right now. Check any department store and watch the ads on television. People are looking for things that are fun, engaging and unique after such a dark year.

Grooms and Groomsmen will be seen in bold colors and patterns; red, orange, purple, yellow and even pink! Suits in unique colors and fabrics (including velvet and floral) are also trending.

Mix and match colorful ties or bowties on your Groomsmen, and choose a bold color for yourself. You can never go wrong with a beautiful and bold statement at your wedding!

Shop our collection of bold, colorful men's accessories by color here:

https://www.jacobalexander.com/wedding-ties-color-tones/
TREND #3- BESPOKE DETAILS
Enough already with the itchy, poorly fit suit rentals that multiple other guys have already been married in.

2021/22 Grooms are all about bespoke details and heirloom quality pieces that can be worn again and again.

There is nothing more sharp than a well-fit suit with thoughtful details; you'll look great and feel great, too.

Find a bespoke tailor in your area and start early! Quality menswear takes time to make and requires thoughtful attention to detail.

Finish your Bespoke look with our collection of luxurious ties, bowties, cummerbunds, cufflinks and pocket squares.

Collections by style can be seen here: https://www.jacobalexander.com/weddings
While black will always be the go-to classic, blue is back. Tan, grey and neutral tones took center stage in the last seasons, this year we're seeing more men choosing suits in midnight, navy or bright blue!

You can pair blue suits with nearly any color tie or bowtie, which can lend itself to that fun, custom and personalized look that is so in style right now.

Shop colorful accessories to wear with your blue suit here: https://www.jacobalexander.com/wedding-ties-color-tones/
TREND #5 - FUSS FREE ECO STYLE
The final menswear wedding trend for 2021-22 weddings is fuss-free eco style.

This is for the couple planning a simple wedding, celebrating with close family and friends, often outdoors and without a lot of pomp and circumstance.

Anything goes for pants (including a sharp pair of denim) and suspenders rule. Ditch the jacket and vest in favor of a more casual, comfortable look and accessorize with a bowtie, loafers and heirloom cufflinks.

Shop mens wedding accessories here: https://www.jacobalexander.com/weddings
It's time to suit up, guys!

We have curated a collection of ties, bowties, suspenders, pocket squares and more for your wedding.

Create the Groom's look that's all your own.

Browse our wedding style guides below to get started.