How To Tie A Tie
Sep 27th 2021
Your tie is the best way to customize your outfit and make it your own. Whether you need to dress up a smart-casual outfit or a full three-piece suit, having a properly tied necktie is essential.

There are so many different ways to tie a tie! If you want to step up your game for a first date or a night out with friends, this blog post is going to help you.

Every single tie knot is created differently. The size, shape, and symmetry of each style varies and must be taken into careful consideration.

Read on to learn how to tie a Windsor Knot, Half Windsor Knot, Four-in-Hand Knot, and the Pratt-Shelby Knot.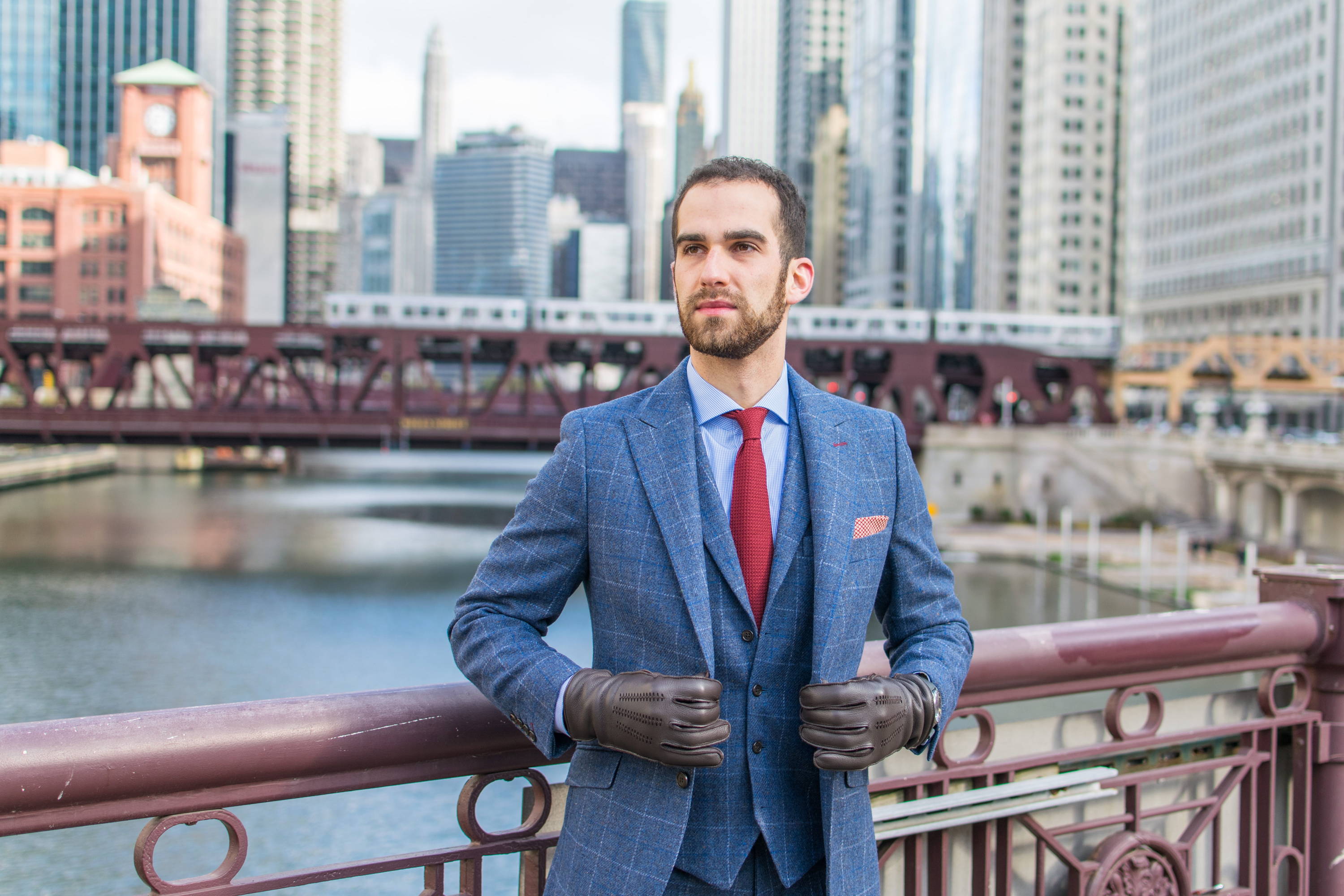 This tie knot is the most common knot for formal and professional events. The Windsor knot is rarely worn casually. With its thick and triangular style, a Windsor Knot is perfect to pair with wide-collared shirts. This knot is usually worn during weddings, formal presentations, and business events.

Here's how you do it:
Put the tie around your neck and extend the wide end about 12 inches below the narrow end

Cross the wide end of the tie over the narrow end

Bring the wide end back up through the loop

Cross the wide end over the narrow end like you did in step 2 and bring it up through the loop once again

Fold the wide end below the narrow end

Take the wide end up through the loop

Carefully fold the wide end over the narrow end

Bring the wide end through the loop for the last time, and

Pull the wide end and slip it through the knot in front
The end result will look like this: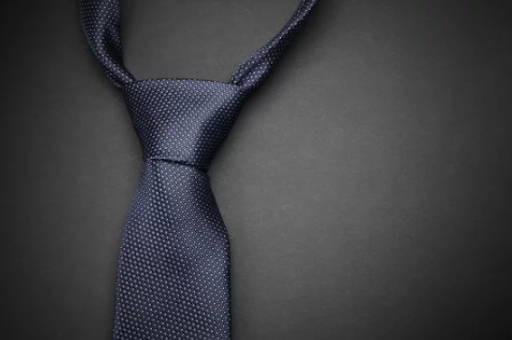 Whether you're going to work, on a date or just hanging out with friends, learning new ways to tie your tie will help you step up your game, elevate your style and stand out!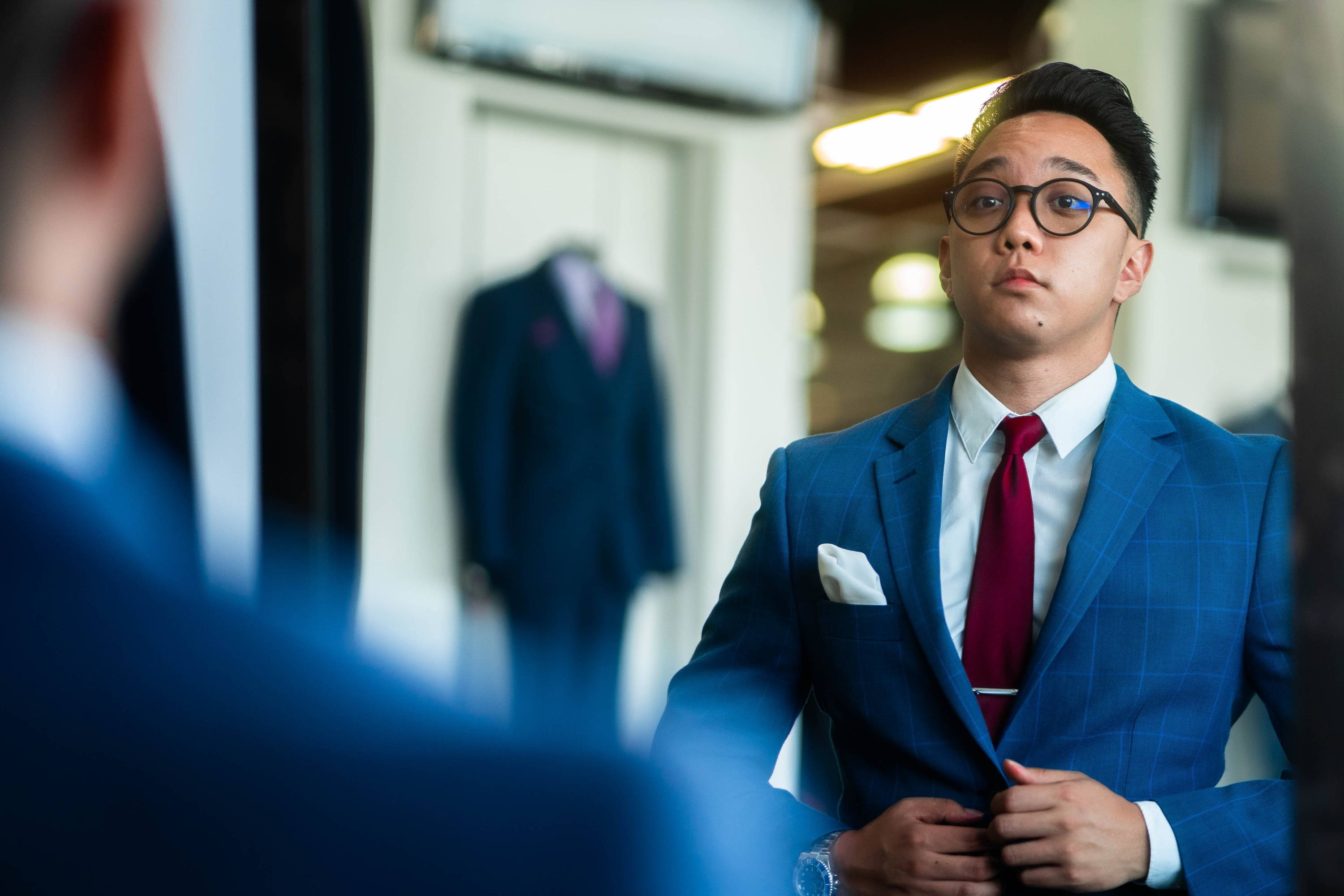 Similar to the Windsor Knot, the half Windsor knot is usually worn in a formal manner. It is easier to learn and once you become familiar with this technique, you'll find that the Half Windsor knot is a piece of cake. You can even use it as a practice knot before learning the real deal.

Here's how you do it:
Begin with the wide end of the tie on your right side, extending 12 inches below the narrow end

Cross the wide end over the narrow end and turn it back underneath

Pull the wide end up and fold it down through the loop

Fold the wide end over the narrow end

Take the wide end up through the loop

Fold the wide end down through the knot in front, and

Tighten the knot until it fits perfectly around your neck
The end result will look like this: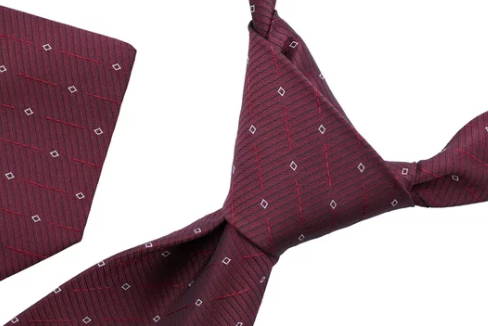 Considered to be the tie knot that is easiest to learn, the Four-in-Hand knot is the most common tie knot worn in a casual setup. It's small and slightly asymmetrical, making it perfect for narrow-collared shirts. If you don't want to look like you spent way too much time tying your tie, or if you are in a hurry but still want to wear a tie, this is the perfect knot to learn.

Here's how:
Begin with the tie around your neck, the wide end extending 12 inches below the narrow end

Cross the wide end over the narrow end and pull it back underneath

Cross the wide end over the narrow end once more

Take the wide end up through the loop

Hold the front side of the knot loose with your finger and pass the wide end down through the loop in front

Tighten the knot until it fits perfectly in your collar
The end result will look like this: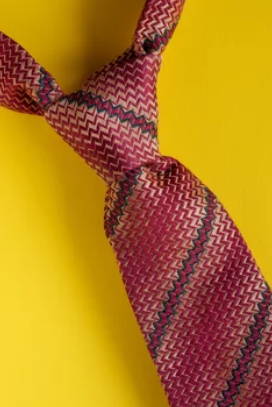 If you are wondering if there is a tie knot you can use for every occasion, be it a formal event, business casual, or simply casual, the Pratt-Shelby Knot is the way to go! The style of this knot is neither wide nor narrow, and it's symmetrical but a little bit loose compared to the Windsor Knot. If you are planning to go out for dinner after work, you can wear this style during working hours and loosen it up for a more casual look afterwards.

Here's how you do it:
Begin by wearing the tie inside out, with the wide end on your right, extending 12 inches below the narrow end

Cross the wide end underneath the narrow end and tighten the loop by pulling it down

Fold the wide end over the narrow end

Pull the wide end up through the loop

Pull the wide end through the front knot, and

Tighten the knot until it fits perfectly around your neck
The end result will look like this: